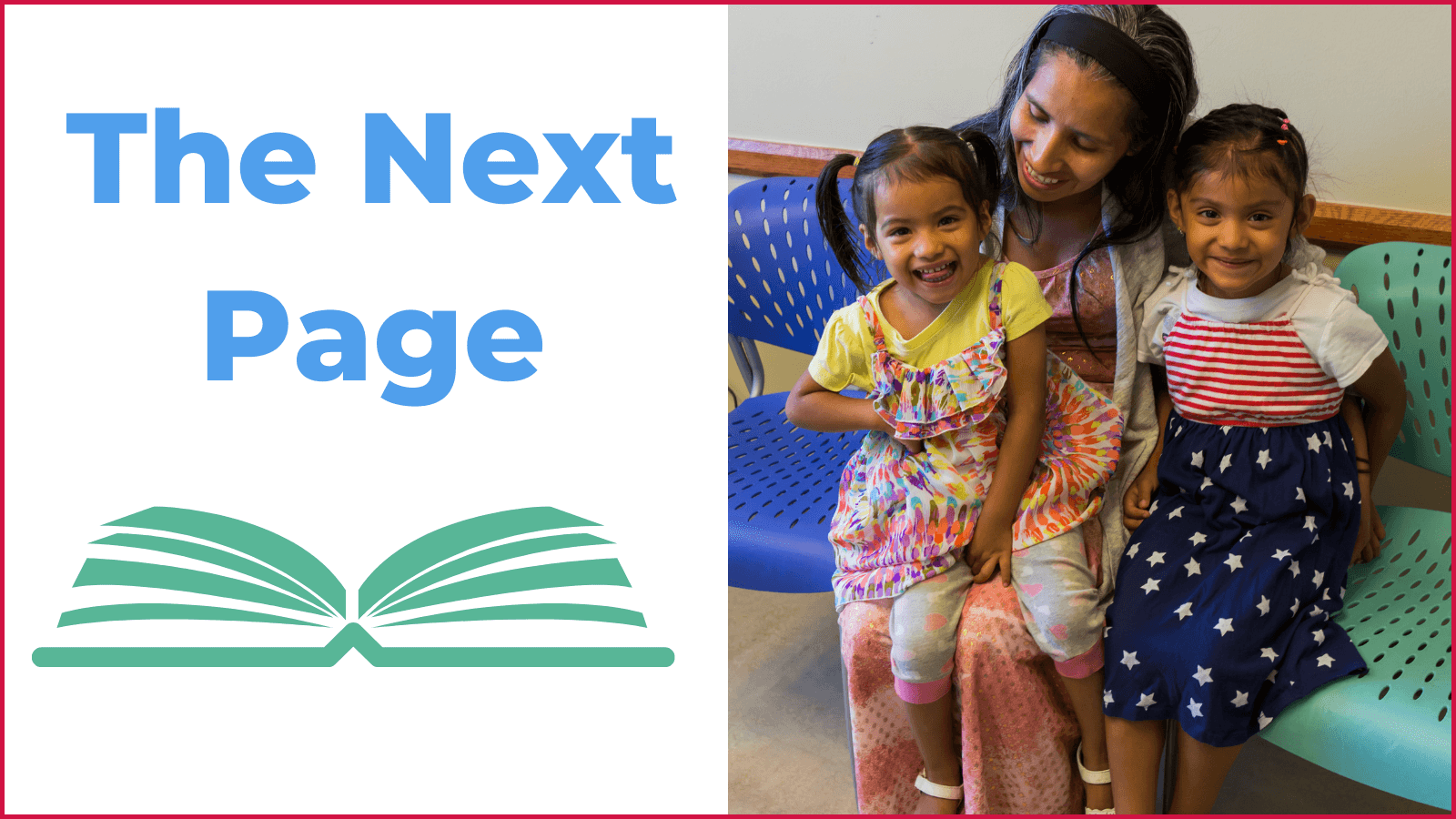 The Next Page is a series of free educational web-based learning sessions that aim inform and foster discussion around themes of early childhood development. We bring experts from across the field together to discuss how we can best support our young learners and prepare them for a lifetime of success. Check out the recordings and highlights from our previous sessions below. 
If you or your group would like to partner with us for a Next Page event, send us an email at info@reachoutandreadmn.org
April 20th, 2022 at 12pm. We'll be joined by local math education expert, Christopher Danielson, PhD, to discuss how young children learn early math concepts, quelling parent math anxiety, and what we can do to reduce disparities in math achievement. Learn more and register today!

We were joined by our partners at LiveMore ScreenLess to talk about how screens affect the development of the young child's brain, experts' screen time recommendations for young children, and how we can provide practical, realistic, and helpful guidance for families.

We invited Dr. Krish Subrahmanian for a discussion on how we can best care for children in the context of recent trauma and how positive learning and emotional experiences can help families heal. Dr. Subrahmaninan is joined by our Medical Director, Dr. Gigi Chawla.

We invited Sarah Park Dahlen, professor of Library and Information Sciences at St. Catherine University, and our Medical Director, Dr. Gigi Chawla to discuss how diversity in children's books can affect children's beliefs, and their health, for the rest of their lives.