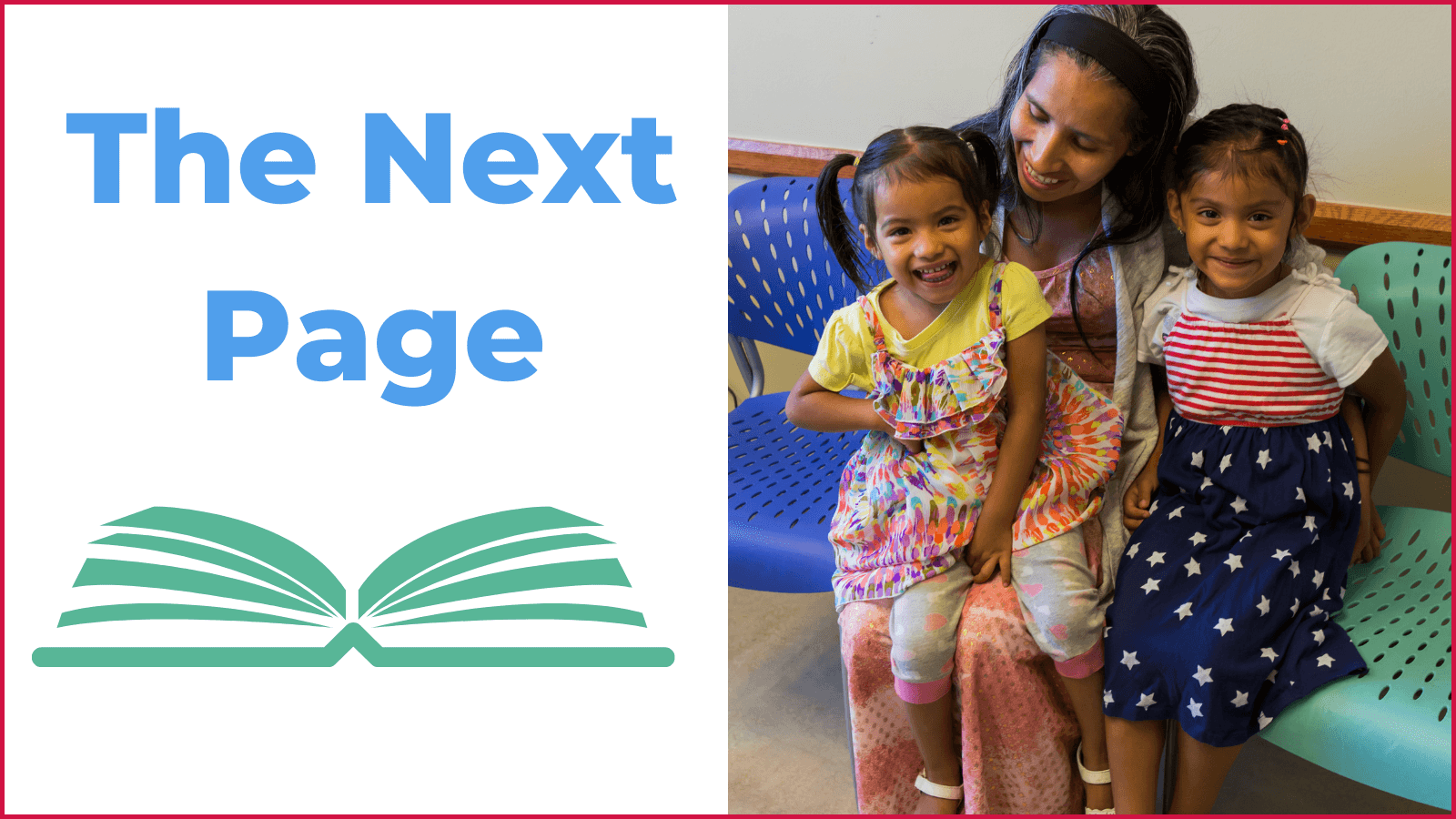 The Next Page is a series of free educational web-based learning sessions that aim inform and foster discussion around themes of early childhood development. We bring experts from across the field together to discuss how we can best support our young learners and prepare them for a lifetime of success. Check out the recordings and highlights from our previous sessions below. 
If you or your group would like to partner with us for a Next Page event, send us an email at info@reachoutandreadmn.org
Do children growing up in multilingual environments experience delays? Or do they have an advantage over their peers? Is it true that young children are "sponges" absorbing all of the languages around them? How can we support children whose primary care takers do not speak English? If you have ever wondered about any of these questions, we invite you to join us for The Next Page: Bilingualism in Early Childhood, a free webinar about how young children learn in bilingual or multilingual environments, and what we can do to make sure they have the support they need to thrive. This webinar, led by Dr. Mariana Glusman, is designed for a general audience, including parents and caretakers, those who work with young children professionally, and anyone with an interest in how children learn and use language.

Dr. Lauren Buckley leads us in a discussion of the risks and opportunities that young children- and their parents - face in the neo-natal intensive care unit (NICU). We discussing the value of language-rich interactions, like reading, and early bonding experiences can help our these infants get off to a healthy beginning. We also highlight the new Reach Out and Read NICU program currently being implemented at M Health Masonic Children's Hospital, where Dr. Buckley practices, and down the street at Hennepin Healthcare.

Christopher Danielson, PhD, joins us to discuss how young children learn early math concepts, quelling parent math anxiety, and what we can do to reduce disparities in math achievement. Watch the recording here!

We are joined by our partners at LiveMore ScreenLess to talk about how screens affect the development of the young child's brain, experts' screen time recommendations for young children, and how we can provide practical, realistic, and helpful guidance for families. Watch the recording here!

We invited Dr. Krish Subrahmanian for a discussion on how we can best care for children in the context of recent trauma and how positive learning and emotional experiences can help families heal. Dr. Subrahmaninan is joined by our Medical Director, Dr. Gigi Chawla. Watch the recording here!

We invited Sarah Park Dahlen, professor of Library and Information Sciences at St. Catherine University, and our Medical Director, Dr. Gigi Chawla to discuss how diversity in children's books can affect children's beliefs, and their health, for the rest of their lives.