The Next Page Education Event / March 2021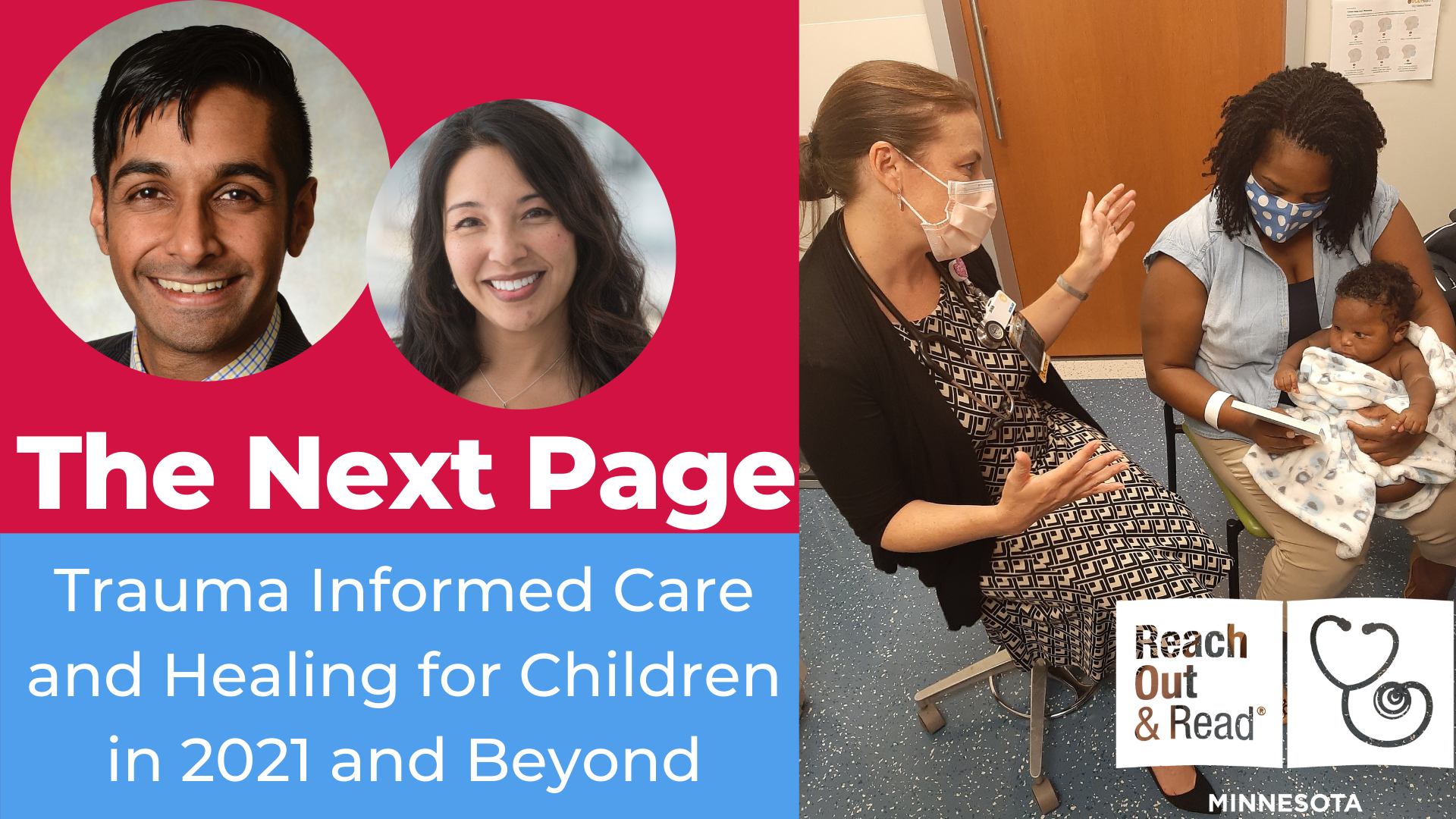 Join us March 19th 12pm - 1pm for our conversation about how we can best care for children in the context of recent trauma and how positive learning and emotional experiences can help families heal.
We invite parents, healthcare providers, caregivers, educators, and anyone who is interested in supporting our state's young learners, to join us for the live conversation.  Register in advance to receive the link to join ahead of the event. The event is free and open to the public.  Attendees will not be on video and are encouraged to use the chat and Q&A functions to participate live. 
Krishnan Subrahmanian is a father of two small children and pediatrician at Hennepin Healthcare and the Redleaf Center for Family Healing. He serves as an Assistant Professor of Pediatrics at the University of Minnesota where he is the Co-Chair of Admissions for the Medical School. He previously served with Partners in Health and as a clinician at Rosebud Indian Health Services as well as The Baylor International Pediatric AIDS Initiative. His favorite Children's Book is The Velveteen Rabbit.

Gigi Chawla is Chief of General Pediatrics at Children's Minnesota as well as Medical Director for Reach Out and Read Minnesota. Throughout her career, Dr. Chawla has sought to better integrate behavioral health, developmental health and social services into children's primary care. She frequently appears in the media to provide health guidance to families.