Bring the Brain-Building Power of Books to your Community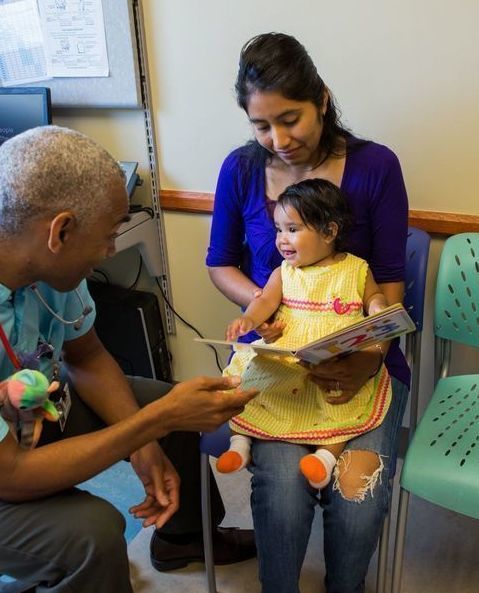 Our clinic sponsors help provide vital support to young children and their families during the most crucial years of development. Sponsors can be companies, community groups, families, or individuals who work with us to give one or more clinics the support they need to implement our evidence-based program at its highest level of quality. 
A sponsorship ensures a clinic has the resources it needs to meet its unique needs, including purchasing culturally and developmentally appropriate books, completing provider training, providing hands-on site support, providing additional learning resources to families, and much more.
When a clinic is given the resources it needs to succeed, the results are astounding. Our program has been shown to increase reading in the home, boost early language development, and build trust between healthcare providers and their patients. 
We invite you to make an investment in the future of the young children in your community. 
Read more here and email us at info@reachoutandreadmn.org to learn how you can support a clinic in your community.