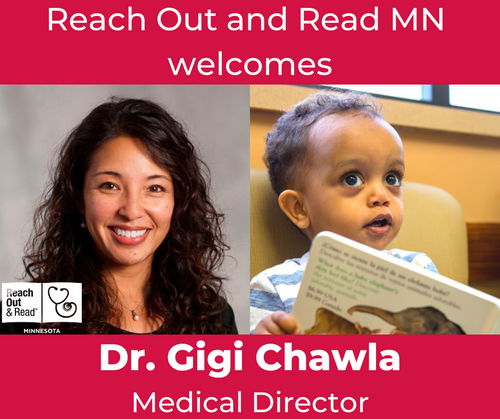 ---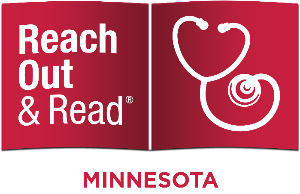 For Immediate Release
Media Contact: Liam Mackin
Phone:  (651)239-3248
Email: liam@reachoutandreadmn.org
Reach Out and Read Minnesota Announces Dr. Pamela Gigi Chawla as new Medical Director
Dr. Chawla will lead Minnesota clinics in their implementation of the early literacy program and serve as a public advocate for the developmental benefits of reading with young children.
Minneapolis, Minnesota (April 9th, 2020) - It is with great excitement that Reach Out and Read Minnesota announces it has hired Dr. Pamela Gigi Chawla as its new Medical Director. Dr. Chawla, who is Chief of Pediatrics at Children's Minnesota, will serve as the program's medical champion, working with partner clinics to provide high-quality, evidence based early literacy programming to families and engaging the public on early literacy and developmental issues. Dr. Chawla takes over the position from her predecessor, Dr. Nathan Chomilo, who recently became the Medical Director of Medicaid for the state of Minnesota. 
Reach Out and Read Minnesota takes great pride in its relationship with the medical community. 
The program, in which doctors and nurses provide books and early reading advice at young children's routine check-ups, is based on extensive medical research and is endorsed by the American Academy of Pediatrics. 
Dr. Chawla has been involved in Reach Out and Read during her entire 18 year tenure at Children's. Throughout her career she has emphasized the powerful role primary care providers can play in supporting children's behavioral and developmental health. She regularly appears in the media , including regular spots WCCO's Ask a Pediatrician and Minnesota Parent magazine, to educate the public on crucial children's health issues. 
Dr. Chawla takes on the position at a critical time for the medical community as Minnesotans and communities across the world grapple with the COVID-19 virus. This in mind, Dr. Chawla plans to highlight the proven effects that sharing books with children has, such as mitigating the effects of toxic stress in times of difficulty and building a child's long term emotional resilience. 
Reach Out and Read Minnesota Executive Director Kris Hoplin is pleased that Dr. Chawla will be bringing her extensive expertise in early childhood development to the organization. "We're thrilled to be working with Dr. Chawla, who has been a long-time champion for Reach Out and Read Minnesota, both at Children's and in the broader community," Hoplin said. 
Dr. Karen Elhai, chair of the Reach Out and Read Minnesota Board of Directors and pediatrician at HealthPartners,  added "We are very excited to have Dr. Chawla join our team. As the public face of Reach Out and Read Minnesota, her broad experience as a medical expert and advocate will advance our efforts and benefit all families in the state."