Gently Used Books Open House - June 1st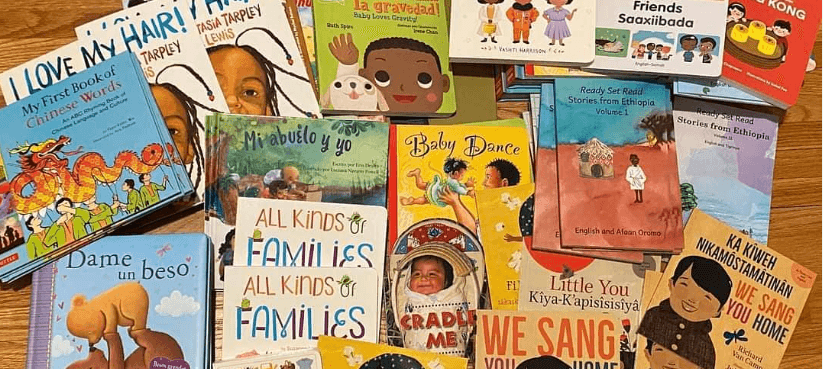 On June 1st, 2023, Reach Out and Read Minnesota will be holding an open house at our storage facility for gently used books. Our doors will be open for our clinic partners to browse  and select books to bring back to clinic sites for supplementary use, including books to give to children (including older siblings) outside of our program's age range,  to give at sick visits, and to stock waiting rooms little free libraries, and exam rooms. Please see the details below. 
Book Pick-up for Clinics
Reach Out and Read Minnesota is offering gently used books for any clinic staff to pick up from our storage site in Richfield on Thursday, June 1st from 7:30am-10:00am. You can drop by anytime during these hours to collect books. Books included are birth-young adult, however, we cannot guarantee the availability of a certain age group.
Book pick-ups will also be available on June 22nd from 9am-1pm, with June 23rd as a back-up rain date.
Please reach out to our Program Manager, Janice Haines, at janice@reachoutandreadmn.org if you are planning to come that day and we will send directions to the storage site.
As this is an outdoor storage unit, we will have a rain date of Friday, June 2nd from 9:30am-12pm and will notify you via email Thursday morning if the day is changed due to inclement weather. 
Please bring boxes for books as we do not have boxes available.
For those clinics in outside the Twin Cities metro, we are happy to work with you on getting used books to you the next time someone from your clinic is in the area.
Thank you, and please let us know if you have any questions! 
Due to several generous recent donations and the space constraints of our current location, we are not currently asking for additional donations of used books.