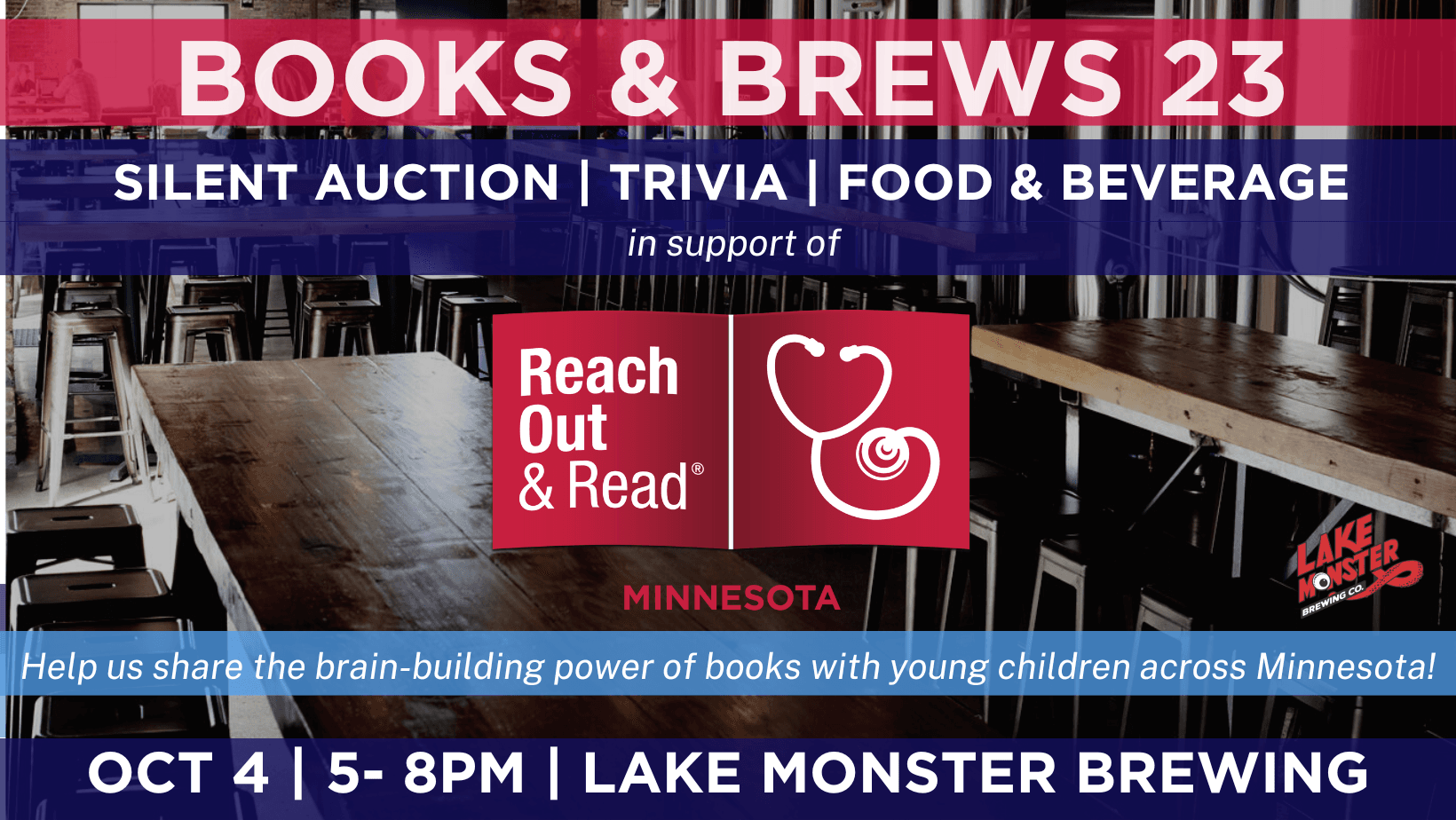 Join us for a fun night out - with trivia, beverages, and a virtual silent auction - all in support of Minnesota's youngest learners!
There are two things we know Minnesotans love: our awesome local breweries, and supporting a good cause!  We invite you to join us the evening of Wednesday, Oct. 4th 21st at Lake Monster Brewing in St. Paul from 5-8pm for a fun, casual event in support of our brain-building, family-bonding, early learning program for young children here in Minnesota. 
We have a couple of ways you can join us and support our state's youngest learners:
Participate in our virtual silent auction filled with amazing items and experiences from Minnesota local businesses and beyond. We have something for just about everyone.  Our auction will open several days before the event and will close Oct. 4th at 10:00pm . If you have an item or experience you would like to donate, email us at info@reachoutandreadmn.org on or before September 21st. Check again soon to see a preview of the items! 
Come hang out with us at at Lake Monster Brewing in St. Paul any time between 5-8pm. We'll play a quick round of trivia and hear from our leadership team around 6:30pm.  Our trivia players will have a chance to win one of our very stylish "BOOKS BUILD BETTER BRAINS" t-shirts or baby onesies.
Make a donation in support of our work. This is a fundraiser, after all!  Minnesota's young children and their families need  is critical to support families of young children and to get books into the hands of our young learners! Your support makes that happen at our partner pediatric clinics across the state. Make a gift here, or learn more about our program here. 
---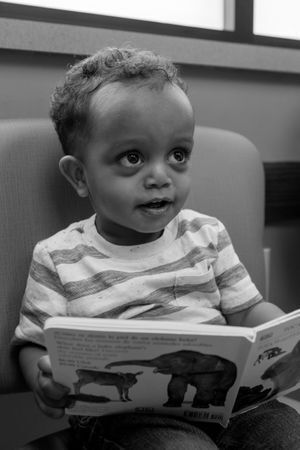 FAQ:
Can I bring my kids?
Yes! Lake Monster is a family friendly space. They even have a "kids' corner" with books and games. They just ask that children are well-supervised. 
What if I don't drink beer?
Lake Monster has a variety of non-alcoholic beverages as well, including a craft root beer!  
Food? 
La Cochinita food truck is scheduled to be on-site for some tasty and convenient Mexican eats. Lake Monster also allows you to bring outside food in. 
Where can I snag one of those awesome BOOKS BUILD BETTER BRAINS t-shirts?
Right here! We think you'll look great. 
---