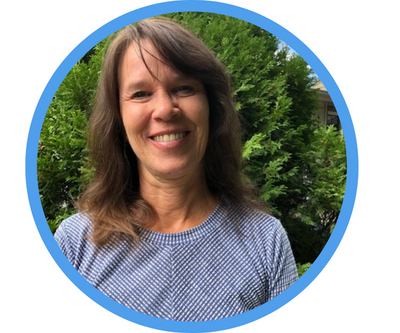 Welcome to our new Program Manager, Janice Haines!
(September 8th, 2021) We are thrilled to announce that Janice Haines is joining the Reach Out and Read Minnesota team as our first ever Program Manager. In this role, Janice will lead the implementation of our program in collaboration with our partner clinics, manage our growing team of Program Specialists, and oversee the growth of our program across the state.
Janice comes to Reach Out and Read Minnesota with years of experience in education and leadership in the nonprofit sector. Janice began her career teaching kindergarten in Minneapolis, and has since worked in the nonprofit sector for organizations including CommonBond Communities and Angel Foundation. Janice says that, at its core, her work is "focused on strengthening the entire family by providing skills and resources families need to thrive and succeed intellectually, physically, and emotionally." 
"I am thrilled to be a part of a team whose main goal is to strengthen the young child's brain through the binding of books and family," Janice added.
Janice is deeply passionate about literacy, and has instilled this passion into her daughter Lyuda, through many years of reading, singing, and playing games together. Lyuda now loves to read—including in French and Ukrainian!
Janice's hire marks a major milestone for Reach out and Read Minnesota. This new role will allow us to provide even greater support for our clinic partners, and give us the capacity and structure we need as an organization to establish Reach Out and Read as the standard of pediatric care for Minnesota. 
As Janice gets oriented into her new role in the coming weeks, Ellen Kluz will continue in her current role as Program Coordinator before transitioning to retirement. Ellen has been an incredible asset to our team during her six year tenure with the organization. We count ourselves deeply fortunate that she will continue to support our organization as a consultant for special projects in the future.