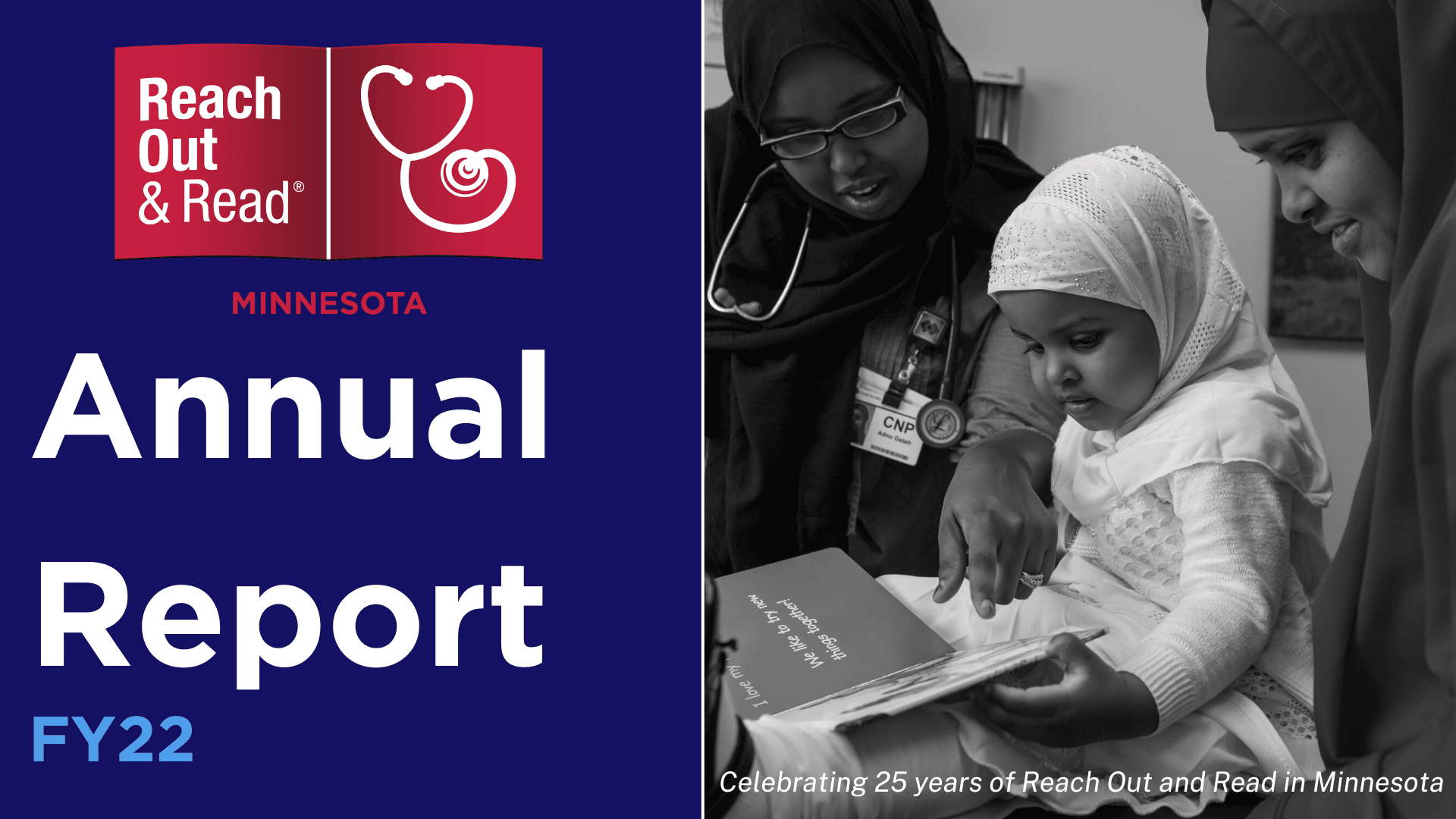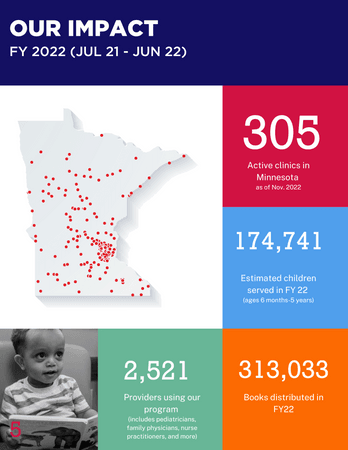 Our 2022 Annual Report is now available to download and share! 
In 1997, Children's Minnesota and Hennepin Healthcare (HCMC) began an innovative new program called Reach Out and Read, where providers gave books and early development guidance at well-child visits for young children ages 5 and below. Twenty five years later, these clinics have been joined by more than 300 other pediatric and family practice clinics, covering every region in the state. 
This vast growth is a testament to the generous and nurturing spirit of Minnesota's diverse communities, and a broad, statewide movement to give every child and every family an opportunity to succeed. 
We know this has been an enormously stressful and difficult time for our providers, clinic staff, and the healthcare system as a whole. We are immensely proud of our partners who have continued to prioritize the healthy development of our state's youngest learners and provide support to families in this crucial moment. We are proud that so many providers see our program as a source of joy and inspiration amid difficulty. After all, there is nothing better than sharing smiles with a child over a book. 
This is the crux of our work, and you, our supporters are the driving force that makes it happen.  
We invite you to learn more about our work over the last year by reading through our report , and don't hesitate reach out to learn more about how you can support this vital work.