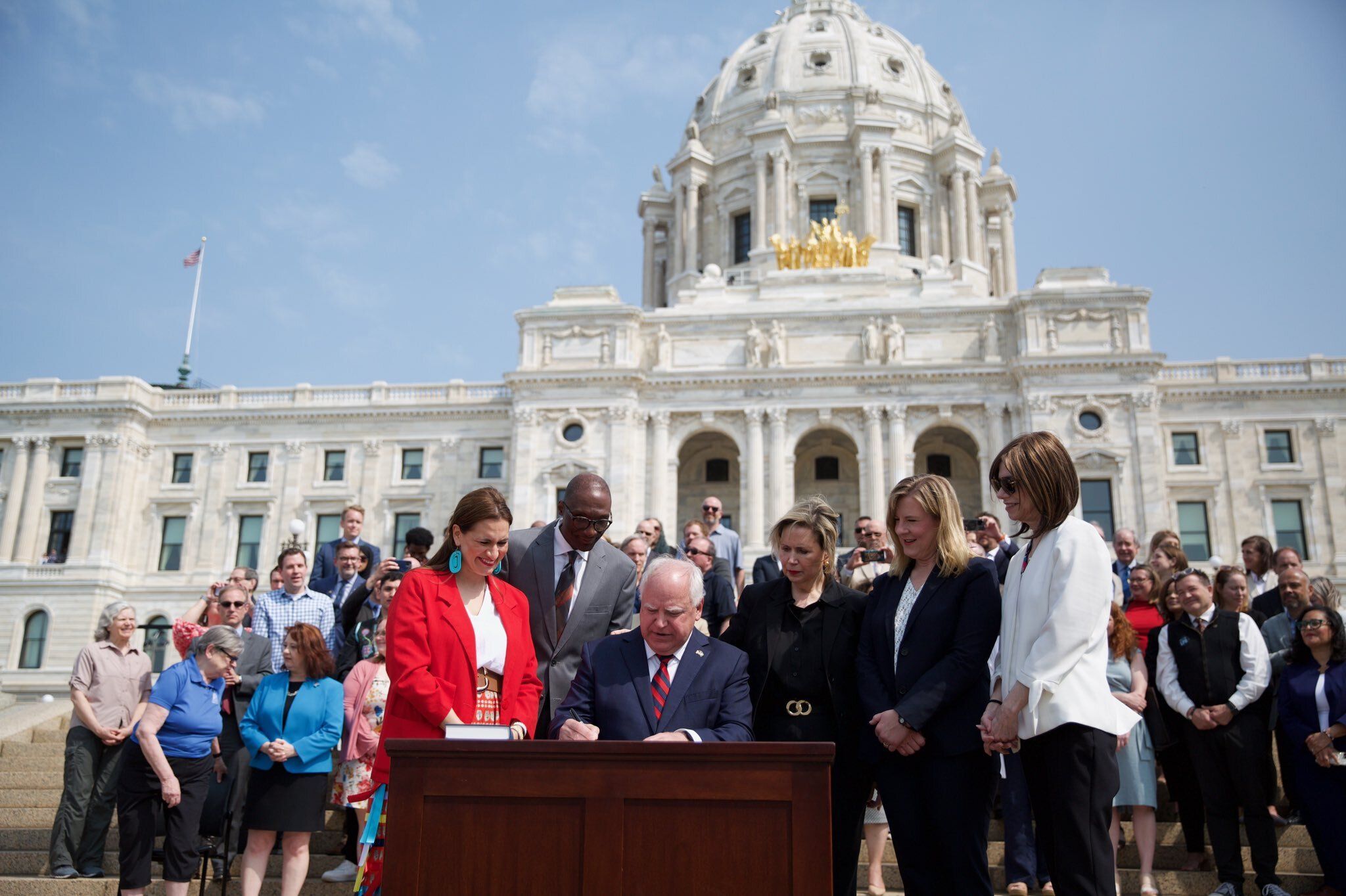 (5/24/23) The Minnesota Legislature has just passed an historic investment in early childhood programs, including $500,000 allocation over two years for Reach Out and Read Minnesota. Governor Walz signed the bill into law this morning.
Reach Out and Read Minnesota is thrilled to share with our supporters that the omnibus bill from the Children and Families Finance and Policy Committee, which includes a $250,000 annual stipend for our program for the next two years, has been signed into law. This bill is an historic investment in our state's youngest learners, and is in line with the broad consensus in current research, which indicates that supporting children in the first years of life will have resounding effects on their health, academic achievement, and economic success for the rest of their lives. We applaud this smart, evidence-based approach to investing in our state's future!
This funding will allow Reach Out and Read Minnesota to grow strategically across Minnesota, investing in the communities where we can make the greatest impact, and placing a sharp focus on equity, ensuring that families in every corner of the state have access to the high-quality books and evidence-based guidance that our program provides. Our team is working diligently to ensure these funds are used to their greatest possible effect for Minnesota's young learners. Over these next two years, our team will seek to use these funds to:
Expand our program in underserved regions of the state.
Build upon and innovate our evidence-based model, including partnerships with library systems and expanding our Reach Out and Read in the NICU initiative.
Send our programs team for site visits at clinics in every region of the state, ensuring our program is operating at its highest possible levels of quality.
Better meet our diverse language needs in our clinics, ensuring every family can get books and learning materials in the languages they prefer.
We send our sincere gratitude towards all of our providers and supporters who advocated for Reach Out and Read Minnesota in the legislature, as well as our bills authors Rep. Carlie Kotyza-Witthuhn, Rep. Cheryl Youakim, Rep. Mary Frances Clardy, Sen. Steve Cwodzinski, Sen. Kelly Morrison, Sen. Kari Dziedzic, and Sen. Alice Mann.