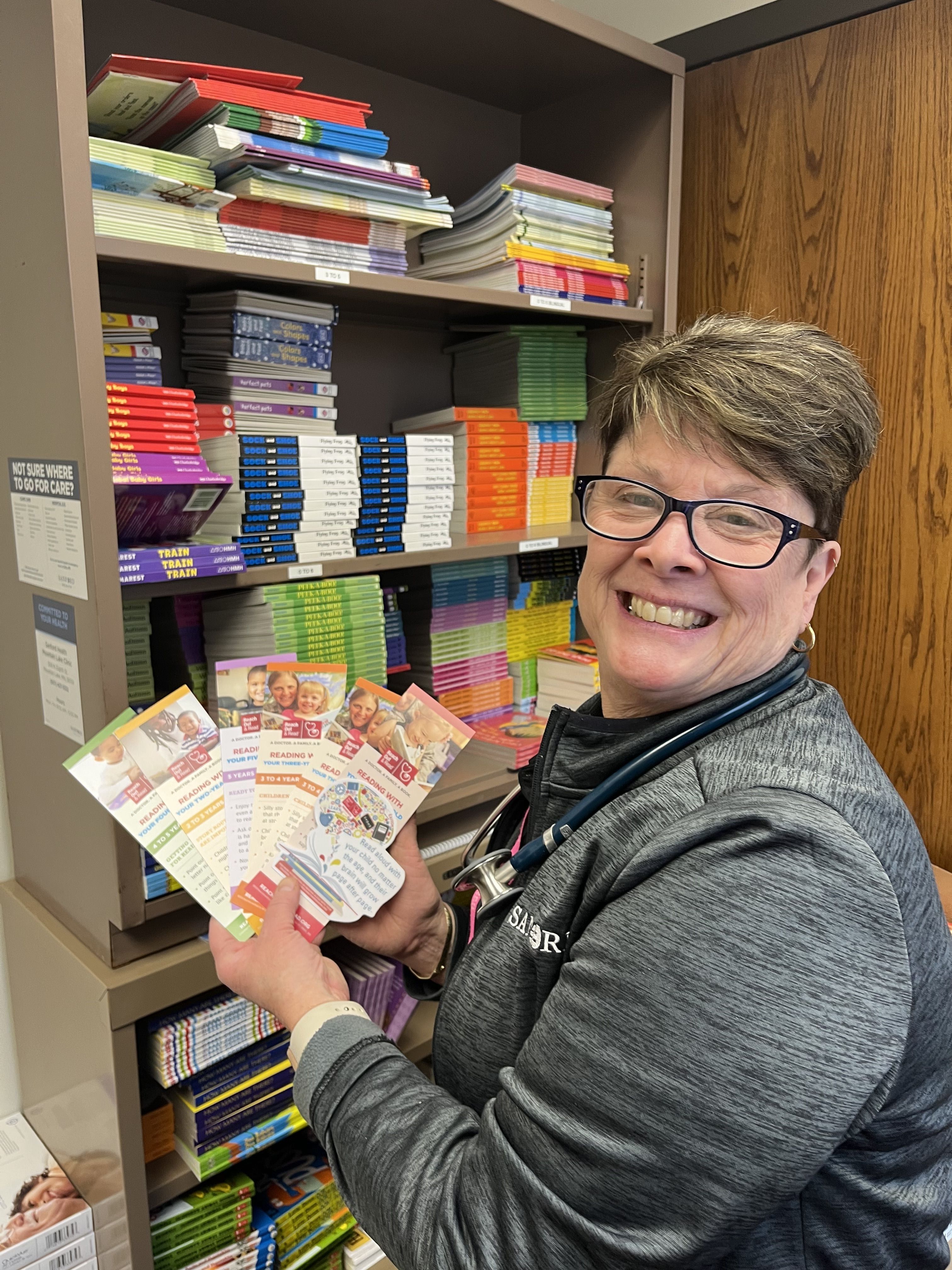 The Mountain Lake Observer/Advocate recently published an article highlighting the excellent work being done by the Sanford Health Mountain Lake Clinic through their Reach Out and Read program. The program, begun in the summer of 2021, has been received with enthusiasm and smiles by healthcare providers and their young patients alike! Susan Goodemote (ARPN, CNP) shared that "when we give [a child] the book, they get a big, huge smile on their face. We give the book out at the beginning of the visit and sometimes I'll sit and read some of the pages with them."
The program is made possible in part thanks to the Mountain Lake Area Foundation and the Odell Wind Farm, which have made a donation to help cover the cost of books.
Books are available in both English and Spanish.