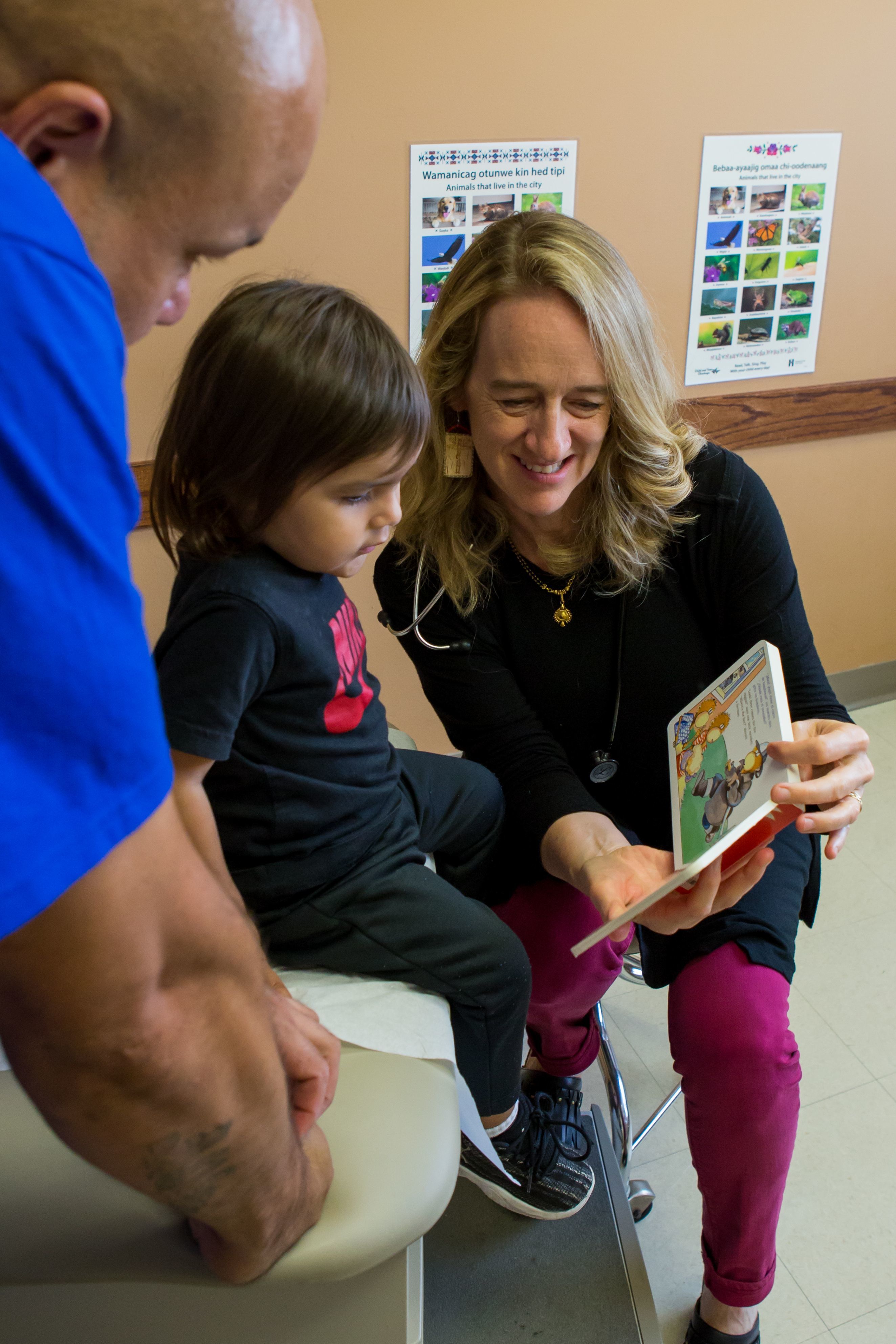 FOR IMMEDIATE RELEASE
Media Contact:
Liam Mackin
Communications and Development Manager
(651)239-3248
Liam@reachoutandreadmn.org
 
New Budget from Governor's Office Proposes Funding for Reach Out and Read Minnesota in Effort to Boost Literacy and School Readiness Statewide
SAINT PAUL, MN (1/28/22)- In a new budget proposal introduced this week, the office of Governor Tim Walz and Lieutenant Governor Peggy Flanagan has highlighted Reach Out and Read Minnesota as a critical tool to support early learning and boost reading proficiency statewide. Under the proposed budget, the early literacy program, in which clinicians incorporate books and early learning practices into young children's routine pediatric care, would receive funding to expand its reach statewide
The funding would come at a vital time for young children, families, and healthcare providers during the prolonged COVID-19 pandemic.  Dr. Gigi Chawla extended her gratitude to the governor's office for the proposal, stating "thank you, Governor Walz, the Children's Cabinet, and all who have supported early childhood development for this dedicated financial commitment for the youngest Minnesotan. Through Reach out and Read Minnesota, clinicians will reach even more families of children birth-5 years in every part of our state, to spread the science of building language, literacy, and bonding with the elegant simplicity of books and reading."
Further details about the Governor's budget plan for children and families can be found on the administration's website. 

 
######
 
About Reach Out and Read Minnesota
Reach Out and Read Minnesota currently serves approximately 170,000 children between the ages of 6 months and 5 years at over 280 clinics across the state. Many of these children are growing up at risk for language and learning delays. We encourage early literacy by:
Training pediatricians, family physicians, nurse practitioners, and physician assistants to use books during well-child exams to promote early language and literacy development. With age-appropriate tips and encouragement about book-sharing, storytelling, and reading aloud, parents are empowered to become their child's first and most important teacher. 
Providing new, developmentally and culturally appropriate books for children to take home and share over and over and over again. 
Partnering with multiple vendors to negotiate deep discounts to give our clinics access to quality books in English, Spanish, Somali, Hmong, Karen, Burmese, and Ojibwe.
Helping clinics create literacy-rich waiting areas and exam rooms. 
Recruiting, supporting, and guiding clinics to implement an intervention that extensive research has shown doubles the likelihood that parents will read to their children, improves children's language ability, and reduces delays in language ability in at-risk children.   
Reach Out and Read is endorsed by the American Academy of Pediatrics.  
For more information, please visit our website at reachoutandreadmn.org. Find us on Facebook at www.facebook.com/reachoutandreadmn and follow us on Twitter @ReachOutRead_MN.
Learn about Reach Out and Read across the country at reachoutandread.org