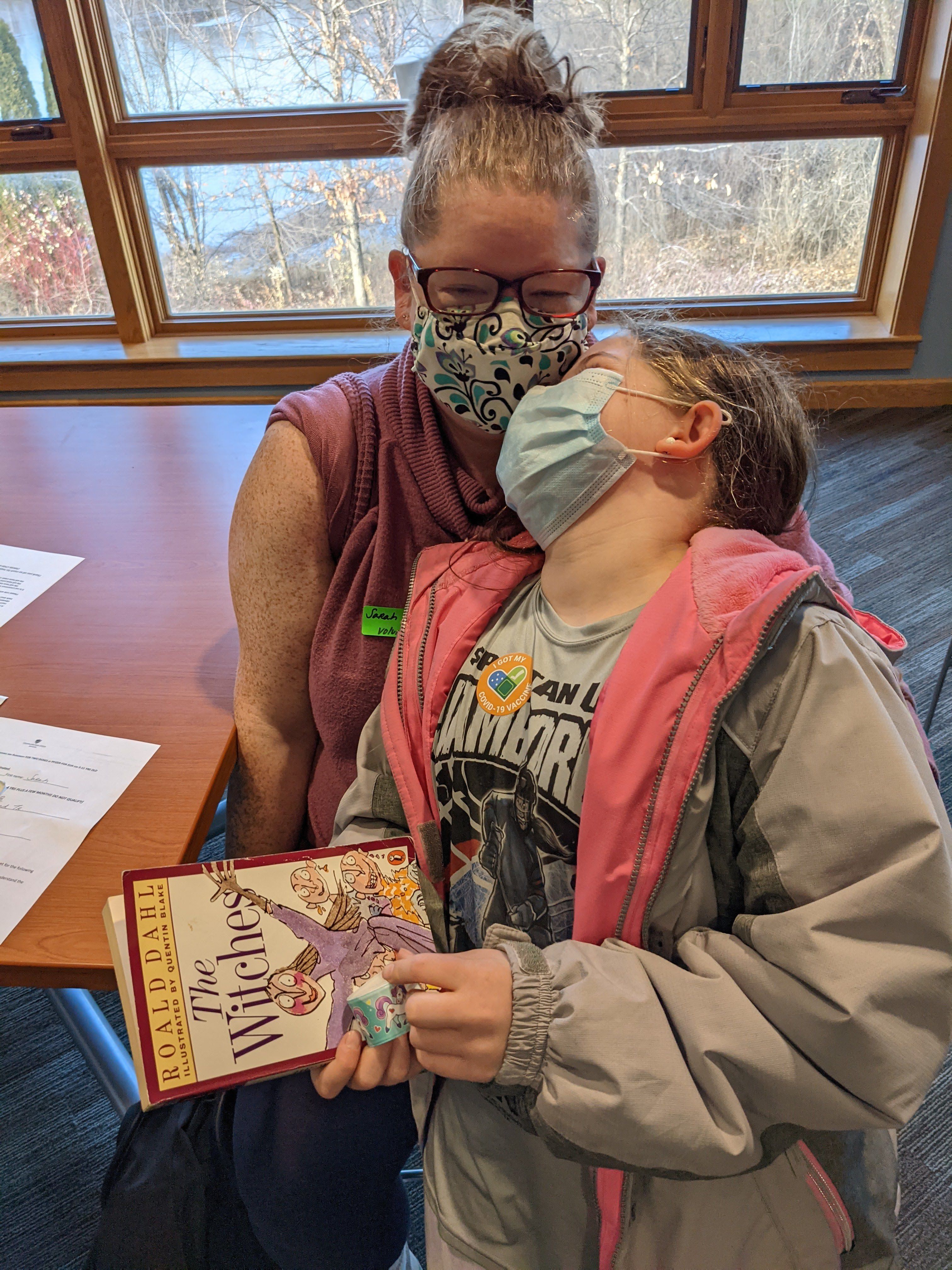 (December 8th, 2021) Sometimes it isn't easy to get a child in for their shots—just ask any parent! But when their health, and the health of our communities are at stake, we know that getting our little ones vaccinated can't wait. 
For this reason we are happy to share that a number of Reach Out and Read Minnesota clinic partners are distributing gently used books for children at their COVID-19 vaccinations and yearly flu shots. Reach Out and Read Minnesota provided the books from our collection of used books donated from community groups and individuals. The books range from young children's picture books to graphic novels, so every child is sure to get a book that interests them after their vaccinations. So far five clinic networks have joined the initiative, including Dakota Child and Family Clinic, Hennepin Healthcare, and Mendakota Pediatrics, who are distributing or plan to distribute books at their COVID-19 children's vaccination clinics, and Entira Health Highland Park and Pipe Trades Health and Wellness, who are distributing books during flu vaccinations. 
We are thrilled that these partners have made this effort to make vaccinations a more inviting experience for families and to promote children's learning at the same time. To learn more about COVID-19 vaccinations for children, or to schedule a shot for your child or teen, check out the Minnesota Department of Health's website. Ask your child's healthcare provider or your local pharmacy about scheduling a flu shot. 
If your clinic is interested in distributing books during vaccinations, please contact us at info@reachoutandreadmn.org.