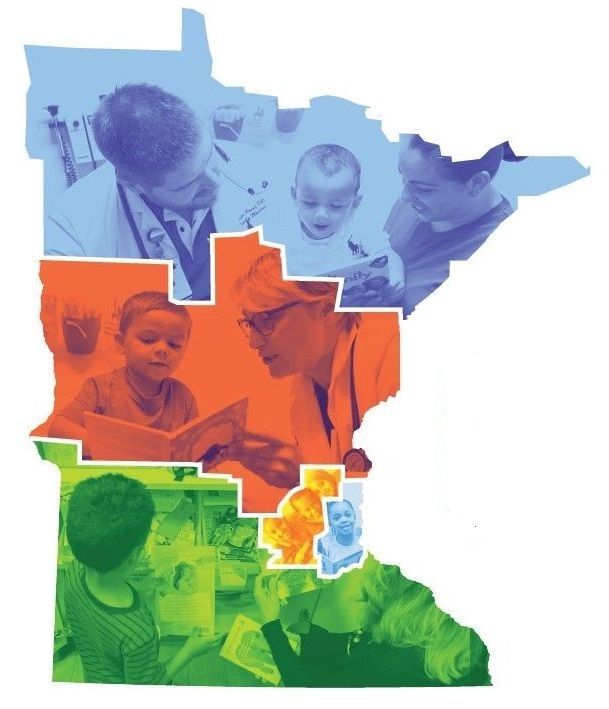 For Immediate Release
Media Contact: Liam Mackin
Phone:  (651)239-3248
 Email: liam@reachoutandreadmn.org
Reach Out and Read Minnesota Adds Program Specialist in Southern Minnesota
Rochester based educator, Danette Kubit, will help expand early literacy program in the region
Rochester, Minnesota (June 24th, 2021) - Early literacy nonprofit, Reach Out and Read Minnesota, is thrilled to announce the hiring of Danette Kubit as a Program Specialist in southern Minnesota. The hire is a part of the organization's initiative to expand its literacy programming to more pediatric clinics across Greater Minnesota. 
The program, in which doctors and nurses provide books and early reading advice at young children's check-ups, is currently implemented at 281 clinics across the state, including more than 50 clinics across southern Minnesota.
Danette Kubit is an experienced educator with a strong interest in language development and literacy. She has worked as an educator to English language learners for eight years and is excited about how the Reach Out and Read program emphasizes the value of literacy development for young learners. "I am genuinely looking forward to being involved in the promotion of early literacy growth and development. Being a Program Specialist for Reach Out and Read Minnesota is an incredible opportunity that is in direct alignment with my ideals as a literacy educator," Kubit said. 
Reach Out and Read Minnesota selected southern Minnesota for the hire due to the region's high potential for growth and its strong partners in the area, such as Mayo Clinic, a longtime partner and supporter of the organization.
"We're thrilled to have someone with Danette's experience on our growing team, and we look forward to continued partnerships and expansion in southern Minnesota" Executive Director Kristen Hoplin added.