Gilchrist Award 2023 Winner: Kara Jacobsen, NP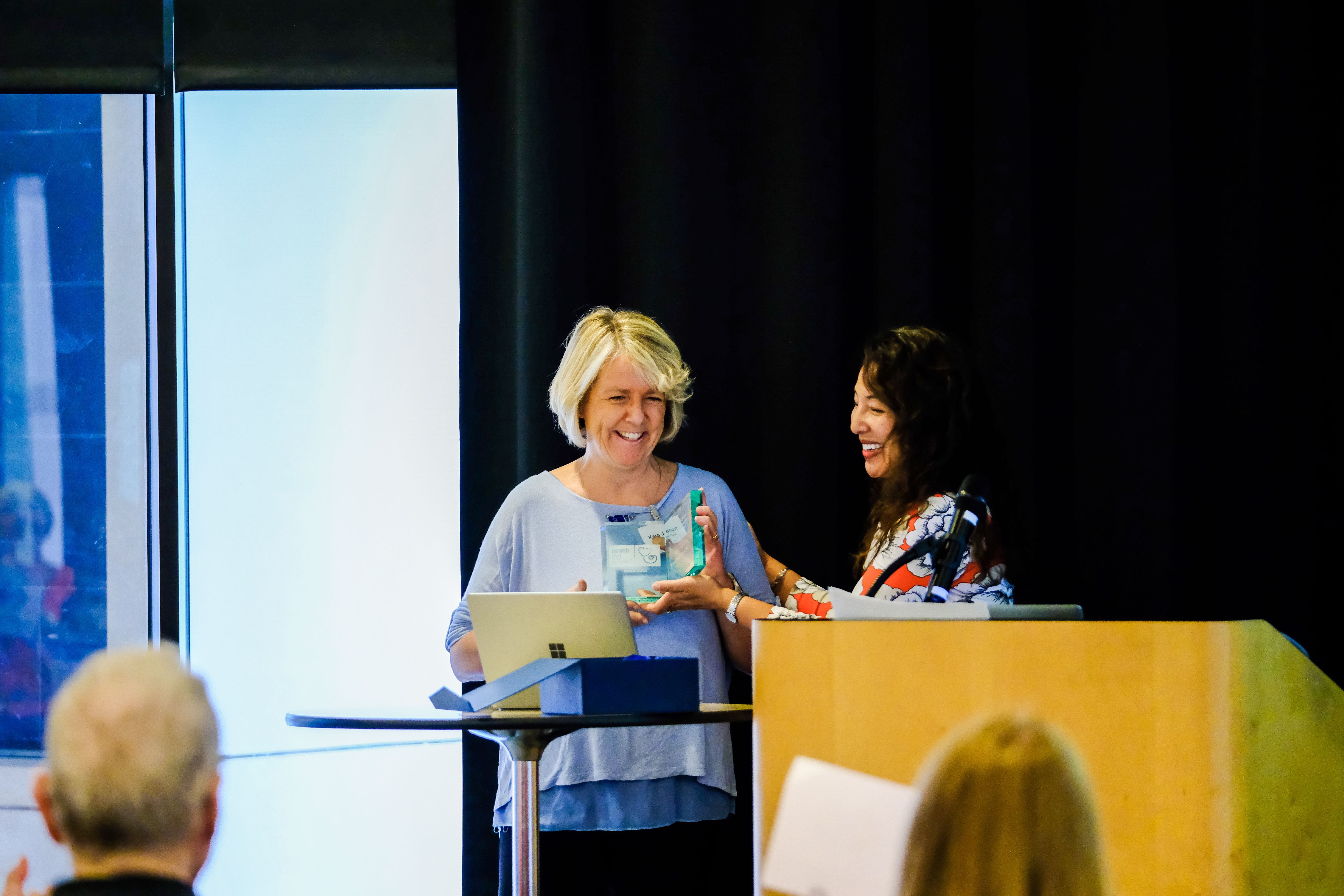 Reach Out and Read Minnesota is proud to announce that Kara Jacobsen (DNP, RN, CNP), a pediatric nurse practitioner at Minnesota Community Care's La Clinica site, is the winner of our fourth annual Gerald Gilchrist Medical Champion award. This award seeks to honor a Reach Out and Read Minnesota provider whose exemplary personal and professional medical leadership has helped to make delivery of the Reach Out and Read program model all it can be in pediatric primary care. The award was created to celebrate the legacy of Dr. Gerald Gilchrist, a founding board member and longtime champion of Reach Out and Read Minnesota.
Our Medical Director, Dr. Gigi Chawla, had the following to share about Kara's extraordinary dedication to supporting early learning in the clinic:
"Kara is a familiar face to many in the Reach Out and Read Minnesota community, and those who know her here, as well as the many families she has served over the years, can testify to her compassion, her commitment, and her deeply personable approach to caring for her young patients... She has been described by Reach Out and Read program staff on multiple occasions as "being on a literacy mission" for her young patients.  
Kara takes a patient first approach to her care, getting to know each patient and family personally through active listening, and seeks to understand each of them by seeing the world through their eyes.  La CIinica, as the name implies, serves a heavily hispanic population where more than three quarters of the patient population speaks Spanish in the home. Kara has made it her work to ensure that there is a consistent supply of Spanish language books and books that represent the diverse cultures that La Clinica serves.
Even during the constant change, uncertainty, and upheavals of the pandemic, Kara made sure that she always had high-quality books to share the comforting and empowering effects of sharing a story with every family.  In her glowing nomination, she is described as being "dedicated to to strengthening the St. Paul community she serves by providing access to exceptional healthcare, one book at a time."
Accepting the award, Kara noted that the program is an invaluable tool to connect with her patients, saying she often tells parents the books are a "regalo para tu niño"  (a gift for your child). She shared that many of the parents of her young patients use the bilingual books to help themselves learn English as they read to their children. 
Congratulations, Kara, and thank you for the phenomenal care you provide for your young patients and their families every day!
You can watch the our 2023 Spring Benefit here, including the presentation of the Gilchrist Award.