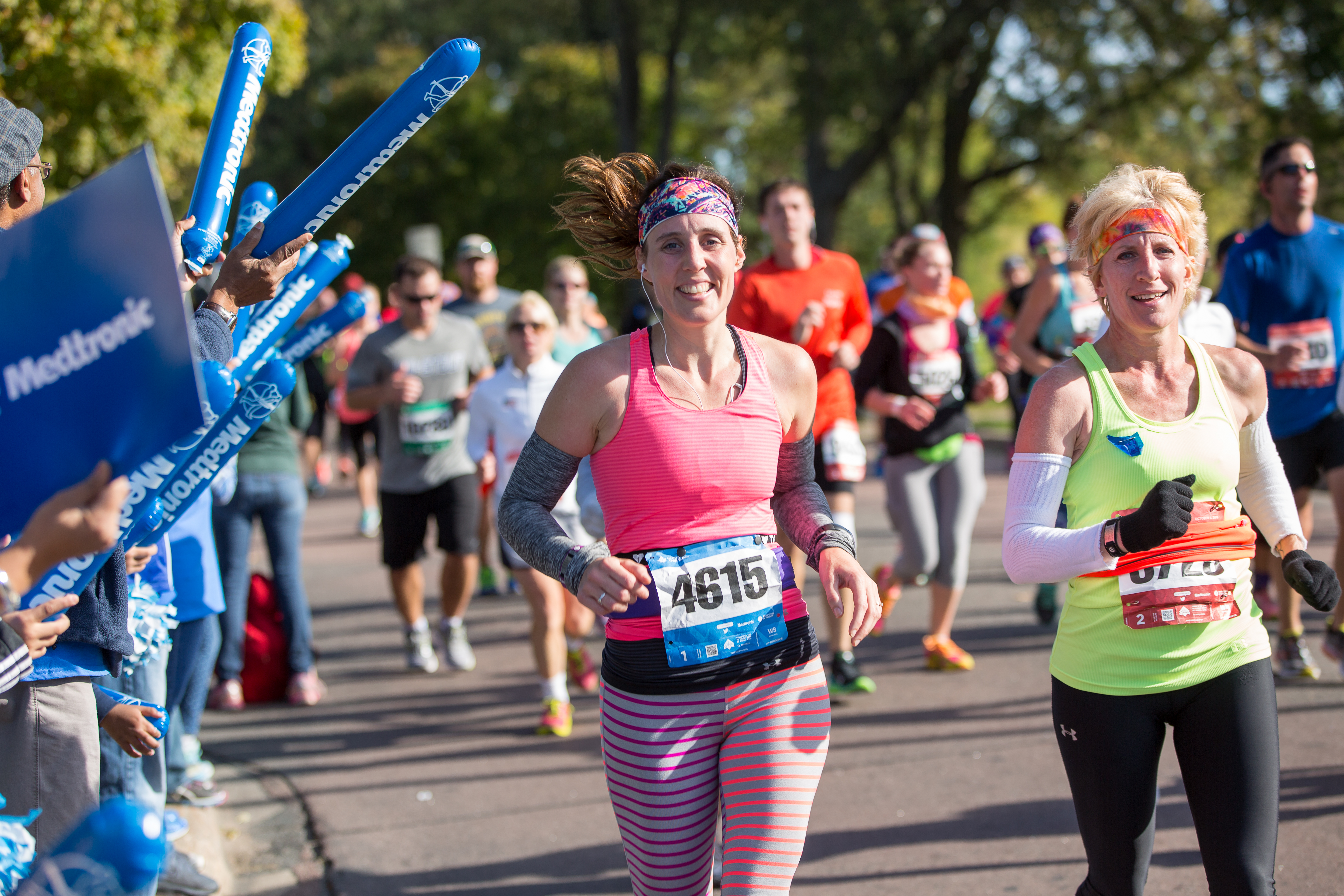 Race with Reach Out and Read Minnesota!
We will again be partnering with Twin Cities in Motion for the 2019 Metronic Marathon and 10-mile, October 6, 2019. Check back soon or contact us for more information. 
Looking to donate to a runner? Click here and include their name in the honoree line. 
Update October 10th: Congratulations to all 10 of our runners who made it across the finish line on Sunday! We loved cheering them on. They have already raised almost $10,000 for Reach Out and Read Minnesota! Thank you to all of the runners and their donors.
Thomas Wilson
Paul Strain
Rebecca Wright
Molly Martyn
Malini Silva
Aaron Graumann
Jess Graumann
Afton Murray
Nick Sperling
Njoya Chomilo
Reach Out and Read Minnesota is excited to join Twin Cities in Motion as an official contributing charity partner of the Twin Cities Medtronic Marathon and 10-Mile event, which takes place on Sunday October 7th.  Support Reach Out and Read Minnesota by joining our team and raising funds to bring more books to more children across the state. 
How does it work?
Reach Out and Read Minnesota has a limited number of guaranteed race entries for both the marathon and the 10-mile races. 
Let us know you are interested in a spot by emailing us at info@reachoutandreadMN.org or contact us on social media.
We will give you instructions and a code which will guarantee you an entry into the race. You'll register directly with Twin Cities in Motion. 
Participants pay their own registration fee into the race. Registration fees will be reimbursed when participants reach a minimum fundraising goal of $1,000. 
What do participants receive?
Fundraising support, and the ability to use Crowdrise as a fundraising platform.
Reach Out and Read Minnesota t-shirt, in addition to t-shirt and race gear provided by Twin Cities in Motion.
Opportunities to be featured on our social media and website, in addition to other potential recognition events.
All donations are tax deductible to the extent allowed by law. 
Learn more!
Contact us at info@reachoutandreadmn.org, or via social media, to learn more about these events and get the code to register. 
Join our Crowdrise team or donate to the team here.