Let Legislators Know What Reach Out and Read Means to You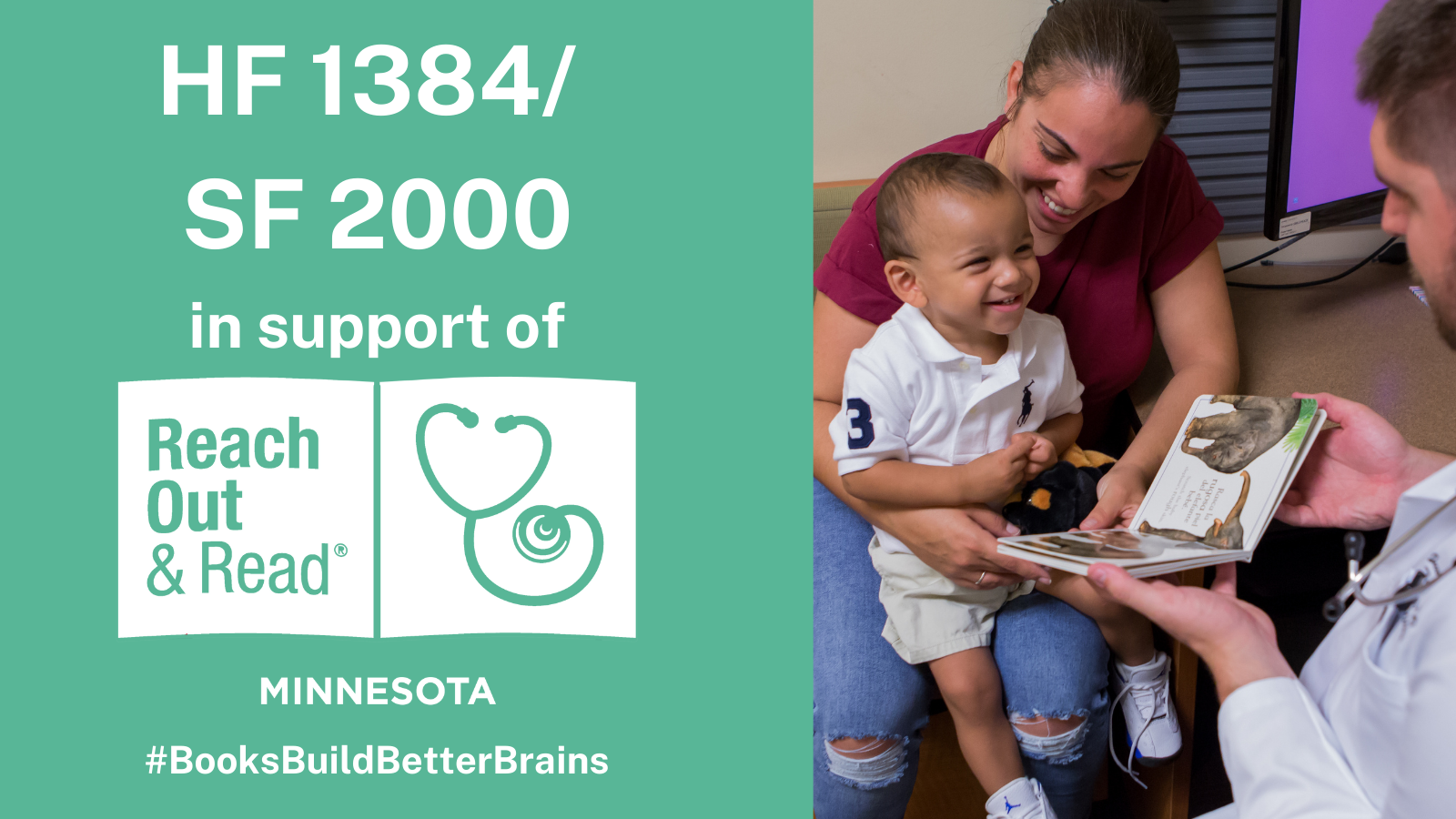 Right now, Reach Out and Read Minnesota has an enormous opportunity to expand our programming in every corner of the state. Earlier this year, a bipartisan group of Minnesota Legislators introduced HF 1384 and  SF 2000, which would give us $300,000 in state funding over two years. Right now, key committee members are determining what items will make it into the final education budget for 2021-2022. We need our supporters to step up and tell their legislators how vital it is that funding for our program make the cut. We are a small-budget, big-output organization, and funding like this will have ripple effects on thousands and thousands of Minnesota children for years to come!
It has never been more important to invest in the future of Minnesota children and we have never had an opportunity quite like this! We need the help of our supporters to make sure this important legislation gets passed. 

Right now, we especially need to reach out to the following legislators:
If you live in one of these districts, please reach out to your representative and let them know just how important it is to support our youngest learners!
We've crafted some messaging below you can use or adapt to reach out to your legislators.
General Call/Email Script
Just fill in your name, your representative's name, and customize however you see fit!

"Dear [Rep/Sen],

My name is [name] and I live in [district]. I am writing to you to encourage you to support funding for the Reach Out and Read Minnesota program, as proposed in the bipartisan bills HF 1384 and SF 2000, in the final 2021-2022 education budget this year. Reach Out and Read is an evidenced-based early literacy program that provides young children and their families with books and early learning guidance at their regular check-ups at their healthcare provider. This program is vital because it supports children's learning when it has the biggest impact in their first years of life, and it helps prevent learning disparities before children even enter school. This program is a smart, cost-effective investment in the future of our state's children and the future of our state as a whole.

Thank you,
[name]"
We also encourage you to thank Representatives Carlie Kotyza-Witthuhn (rep.carlie.kotyza-witthuhn@house.mn), Cheryl Youakim, (rep.cheryl.youakim@house.mn), and Tony Jurgens (rep.tony.jurgens@house.mn)  as well as Senators Karin Housley (sen.karin.housley@senate.mn) and Steve Cwodzinski (contact) for introducing these bills.
We deeply appreciate your support during this crucial opportunity! Together we can accomplish something BIG for Minnesota kids.