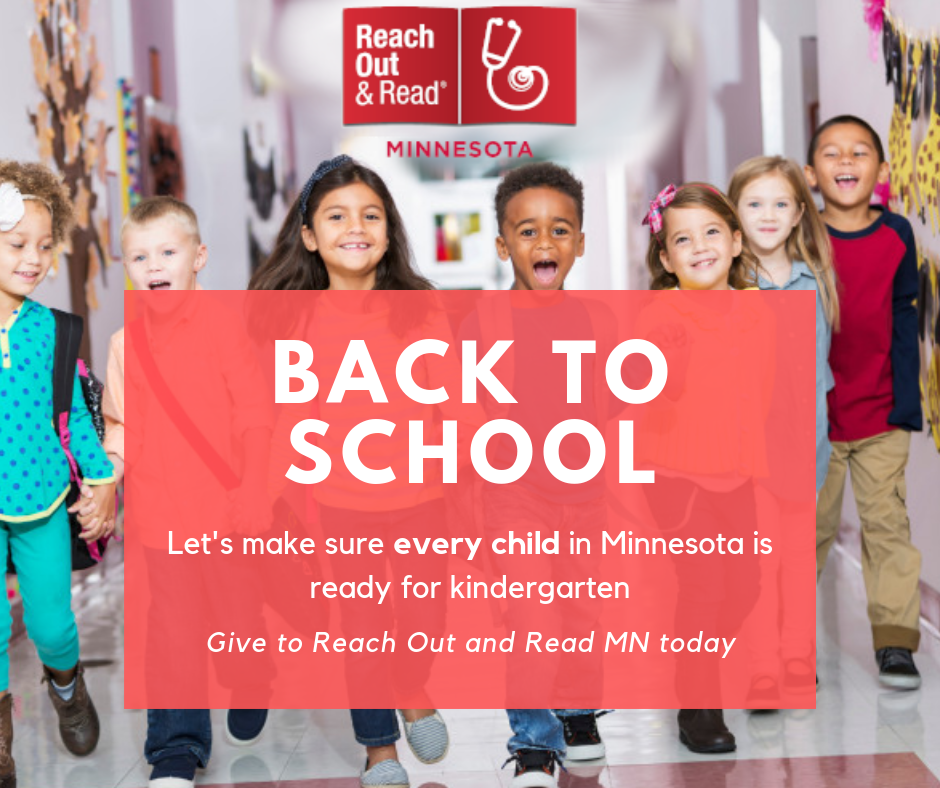 Reach Out and Read MN's programming gives children the skills they need to succeed in Kindergarten and beyond. Help us support our state's youngest learners today!
Nearly 40% of all children, including 50% of children in poverty, arrive at kindergarten without the skills they need to succeed. Three quarters of students who start behind will never catch up.  This leads to significantly higher drop out rates, as well as significantly lower college enrollment rates [Predicting and Preventing Student Failure]. 
The best time to make a difference in the life of a child is at the very beginning. Studies show that young children who share books with their families do significantly better in across school subjects later on [University of Washington].
Reach Out and Read's evidence based program helps prepare children for kindergarten and beyond by teaching families about the importance of sharing a book during their regular visits to the pediatrician. Families not only walk away from their appointments with a high quality book, but also with the knowledge of how and why sharing that book with their child can set them up for future success.
Your support today helps us give children the foundation they need to succeed in kindergarten and beyond.