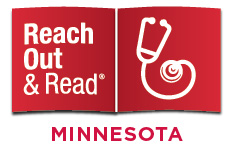 FOR IMMEDIATE RELEASE
Media Contact:
HaiVy Thompson, 612-501- 8513
Reach Out and Read Minnesota Announces Kristen Hoplin as New Executive Director
Minneapolis (March 1, 2018) – Reach Out and Read Minnesota, an early literacy nonprofit, is pleased to announce that Kristen Hoplin has been selected as the new executive director by the organization's board of directors.
"Reach Out and Read is uniquely positioned to help our youngest children arrive at school ready to read, learn, and succeed," said Hoplin. "I'm excited to leverage my experience to advance our important work around the state."
Hoplin has over 15 years of experience in the nonprofit sector and most recently served as Program Director for Reach Out and Read Minnesota. She earned a bachelor's degree from St. Olaf College and a master's degree from The University of Chicago.
Hoplin begins her new role as executive director on April 1, 2018. She succeeds Lynne Burke, who is retiring after 16 years with the organization. Burke, a former children's book reviewer, guided Reach Out and Read Minnesota's evolution from a chapter organization to a standalone nonprofit and was devoted to increasing the availability of bilingual books in hard-to- find languages such as Somali, Hmong, Karen, Burmese, and Ojibwe.
"We're thrilled to have Kristen's leadership and vision as we continue to grow," said Karen Elhai, MD, board chair. "And we are grateful for Lynne's passionate, tireless work. Because of her expertise and commitment, we've been able to give Minnesota's young children and their families a foundation for success."
Since 1997, Reach Out and Read Minnesota clinics have distributed more than 1.5 million books statewide. Doctors, nurse practitioners, and other medical professionals incorporate Reach Out and Read's evidence-based model into regular pediatric checkups, by advising parents about the importance of reading aloud and giving developmentally-appropriate books to children.
Currently, 250 clinics in 53 of Minnesota's 87 counties implement this proven national model.
More than 2,000 health-care providers participate, serving 150,000 children ages six months
through five years—about 40 percent of all young children in the state.
About Reach Out and Read Minnesota
By incorporating books into pediatric primary care and encouraging families to read aloud together, Reach Out and Read Minnesota gives young children a critical foundation for success.
We encourage early literacy by:
● Training pediatricians, family physicians, nurse practitioners, and physician assistants to use books during well-child exams to promote early language and literacy development. With age-appropriate tips and encouragement about book-sharing, storytelling, and reading aloud, parents are empowered to become their child's first teacher.
● Providing new, developmentally and culturally appropriate books for children to take home and share over and over and over again.
●Partnering with multiple vendors to negotiate deep discounts to give our clinics access to quality books in English, Spanish, Somali, Hmong, Karen, Burmese, and even Ojibwe. 
●Helping clinics create literacy-rich waiting areas and exam rooms.
● Recruiting, supporting, and guiding clinics to implement an intervention that extensive research has shown doubles the likelihood that parents will read to their children, improves children's language ability, and reduces delays in language ability in at-risk children.
Reach Out and Read is a national, cost-effective, evidence-based intervention that is endorsed by the American Academy of Pediatrics. The total cost to provide one child with a book at every well child exam over the course of five years is $100. There are no annual licensing fees or charges for a clinic to use our model, and we deliver training to all providers and staff at no cost.
For more information, please visit www.reachoutandreadmn.org.
Reach Out and Read Minnesota is part of the Reach Out and Read national network.