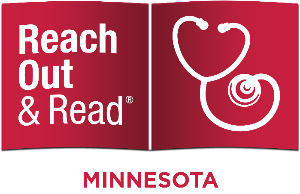 For Immediate Release
Media Contact: Liam Mackin
Phone:  (651)239-3248
Email: liam@reachoutandreadmn.org
Reach Out and Read Minnesota Adds Program Specialist in Beltrami County
Experienced educator, Cate Belleveau, will help expand early literacy program in northwest Minnesota and beyond
Bemidji, Minnesota (November 11th, 2019) - Early literacy nonprofit, Reach Out and Read Minnesota, is thrilled to announce it has hired Cate Belleveau as a Program Specialist in northwest Minnesota. The hire is a part of the organization's initiative to expand its literacy programming to more pediatric clinics across Greater Minnesota. 
The program, in which doctors and nurses provide books and early reading advice at young children's check-ups, is currently implemented at over 270 clinics across the state, including 5 in Beltrami County. 
Belleveau is a longtime resident and active community member of the greater Bemidji area and comes to Reach Out and Read Minnesota with more than 35 years of experience as an educator. "As an educator, I am thrilled that the work of Reach Out and Read Minnesota will help our youngest children arrive at school ready to read, learn, and succeed," Belleveau said
The organization's expanded work in the area was made possible by recent funding from the state, as many in the capitol are seeking ways to combat Minnesota's racial and economic gaps in educational opportunities and achievements.  Reach Out and Read Minnesota selected the northwestern region of the state for its high levels of need and its strong potential for meaningful partnerships with local clinics and organizations.
Medical Director, Dr. Nathan Chomilo, is pleased to see the program expand in greater Minnesota. 
"We are excited to welcome Cate to our team and continue the work of reaching more Minnesotan children and families. Thanks to the Minnesota Legislature and Governor Walz, more children in northwest Minnesota will find a message of early literacy empowerment and receive a new book when they visit their doctors' office," Chomilo said. 
"This is an exciting time for us as an organization, and we welcome the opportunity to share the excitement of books and their impact on early brain development with many new families," Executive Director Kristen Hoplin added.