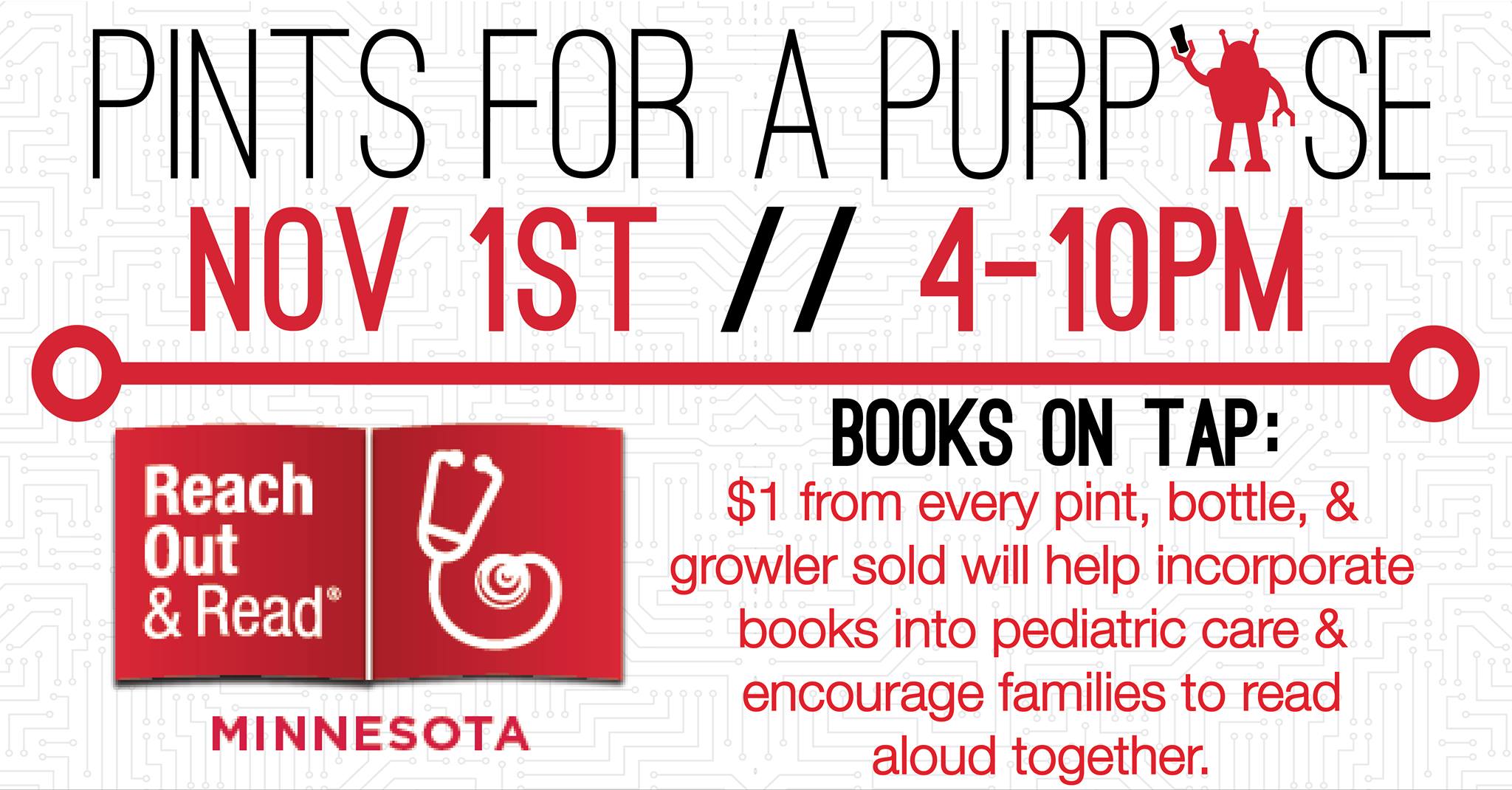 Books On Tap - Benefiting Reach Out and Read Minnesota
Thank you to everyone who came out to Tin Whiskers and made this a successful event!
A special thanks to our event committee: 
Olcay and Lisa Cinar
Molly Martyn
Jennifer Johnson
HaiVy Thompson
Karen Elhai
Milan Schroff
Tin Whiskers Brewing Co.
125 9th St E Unit 127, Saint Paul, Minnesota 55101
Join us for an evening of delicious craft beer and learn how Reach Out and Read Minnesota is fostering early literacy in our communities! For every pint, bottle and growler sold, $1 goes to Reach Out and Read Minnesota.
Click here to learn more or RSVP through our Facebook page! 
Thank you to our event sponsor!