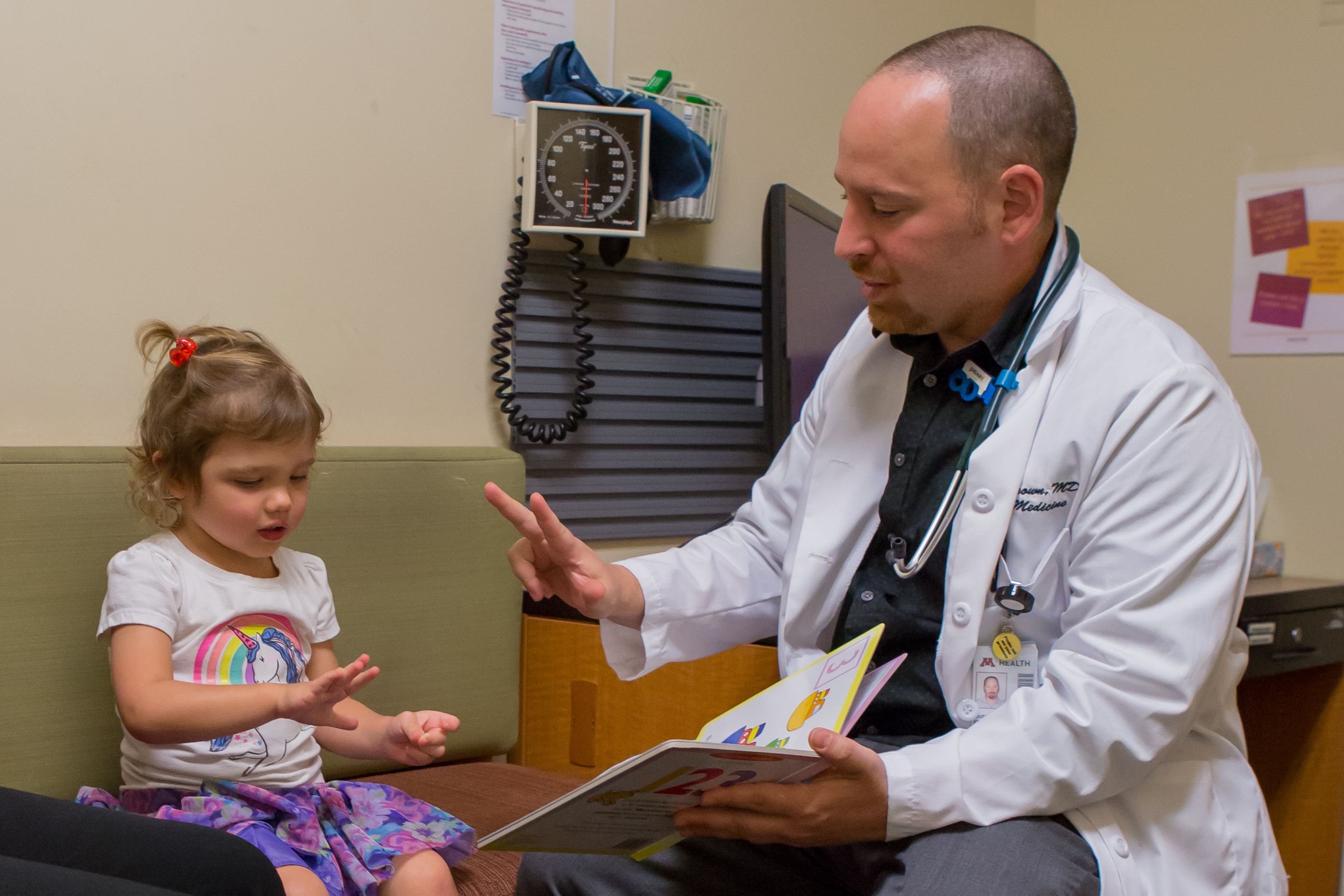 Reach Out and Read Minnesota Makes Books Count with New Early Math Initiative
Minneapolis (May 2, 2018) – Reach Out and Read Minnesota, an early literacy nonprofit, is piloting a new initiative to build math literacy for young children in the Twin Cities area. The organization is launching a program called Books Count which leverages the existing model of incorporating books and literacy into pediatric primary care.
With Books Count, primary care providers will introduce children and their parents to books like One Fish, Two Fish, Red Fish, Blue Fish which helps kids count, find patterns and use comparisons. This gives children and families the tools and guidance to foster foundational math skills before the age of five.
"We know 47% of all 4th grade children in Minnesota are scoring below proficiency in math and, like other educational outcomes, we have wide racial and socioeconomic disparities," said Nathan Chomilo, MD, medical director for Reach Out and Read Minnesota and physician with Park Nicollet. "This starts well before our children arrive at school or even preschool. As a pediatrician, there are few things I can do in the clinic that are as effective, and evidenced-based, to improve school readiness as Reach Out and Read."
Minnesota is one of the five states selected for this pilot program, which is made possible by a grant from Heising-Simons Foundation to Reach Out and Read. The pilot program will be offered to patients at United Family Medicine in St. Paul, HCMC Clinic in Brooklyn Park and Fairview Oxboro Clinic in Bloomington.
Since 1997, Reach Out and Read Minnesota clinics have distributed more than 1.5 million books statewide. Doctors, nurse practitioners, and other medical professionals incorporate Reach Out and Read's evidence-based model into regular pediatric checkups, by advising parents about the importance of reading aloud and giving developmentally-appropriate books to children.