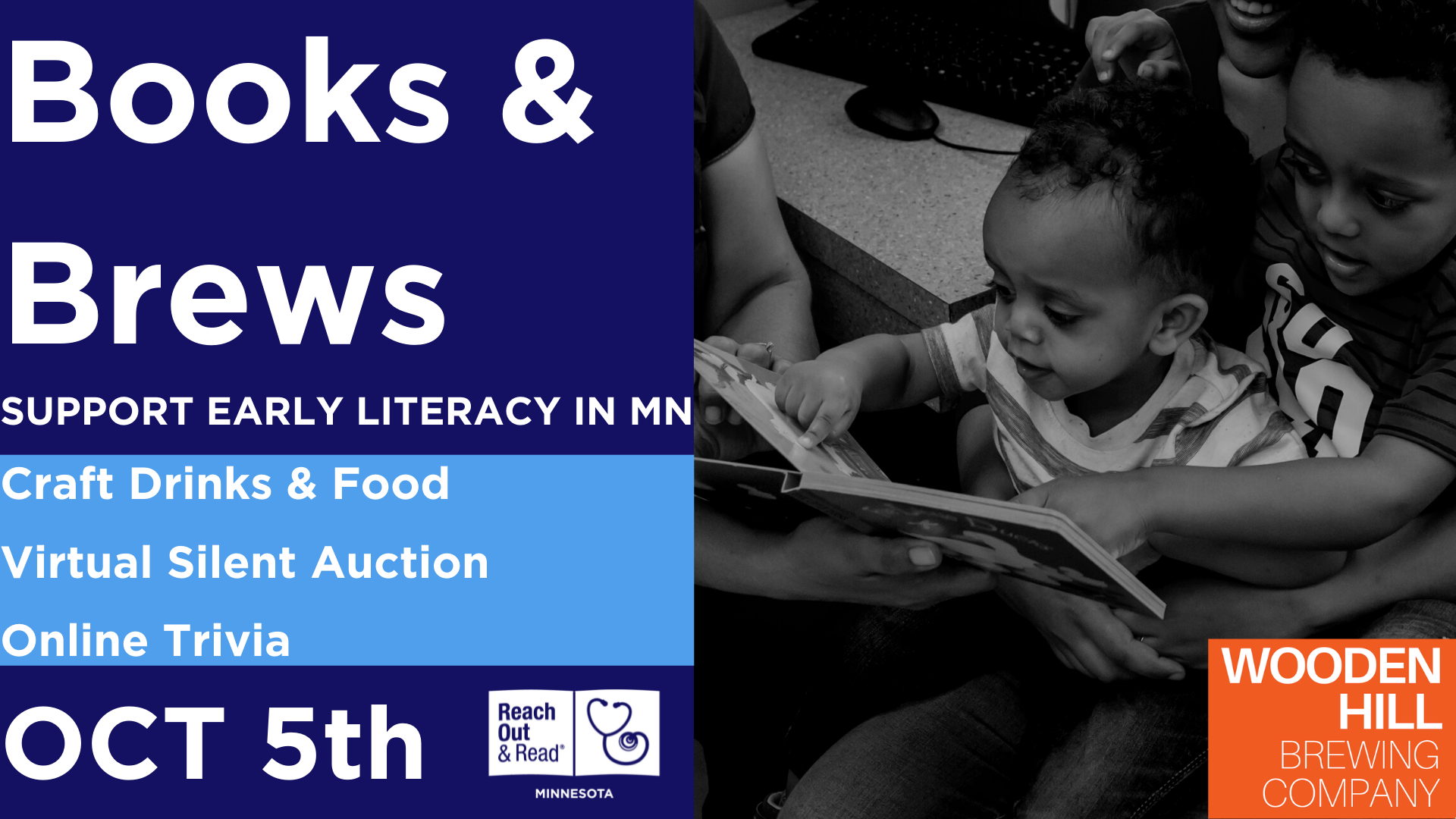 Brews & Eats at Wooden Hill Brewing Company Oct. 5th |  Virtual Auction Oct. 1st - 5th | Online 'Words Whiz Trivia Quiz' Oct. 1st - 5th
We invite you to join us as for our hybrid in-person/virtual fundraiser to bring the brain-building power of books to young children across MN! We have numerous ways to participate as you are able, including:
A virtual silent auction with amazing items and experiences from local MN businesses. The auction opens Friday, Oct. 1st at 3:00pm and closes Tuesday, Oct. 5th at 10:00pm. The auction will be shared on this page and via other email before going live. 

An online 'Word Whiz Quiz' trivia game, where 3 of our top scorers will win one of our Books Build Better Brains t-shirts. Opens Oct. 1st and closes Oct. 5th at 11:59pm. 

A delicious opportunity to drink and eat tasty things from Wooden Hill Brewing Company in Edina on Oct. 5th. 10% of all dine-in and take-out orders will go to supporting our brain-building program! There will be no formal programming, but Reach Out and Read supporters and staff will be present on the outdoor patio starting at 4pm until 9pm. We encourage our supporters to participate safely and according to their own comfort levels, whether that means getting take-out, stopping by in person (if vaccinated), or buying a gift card to spend later!
Thanks to our sponsors!