Virtual Spring Benefit with Reach Out and Read MN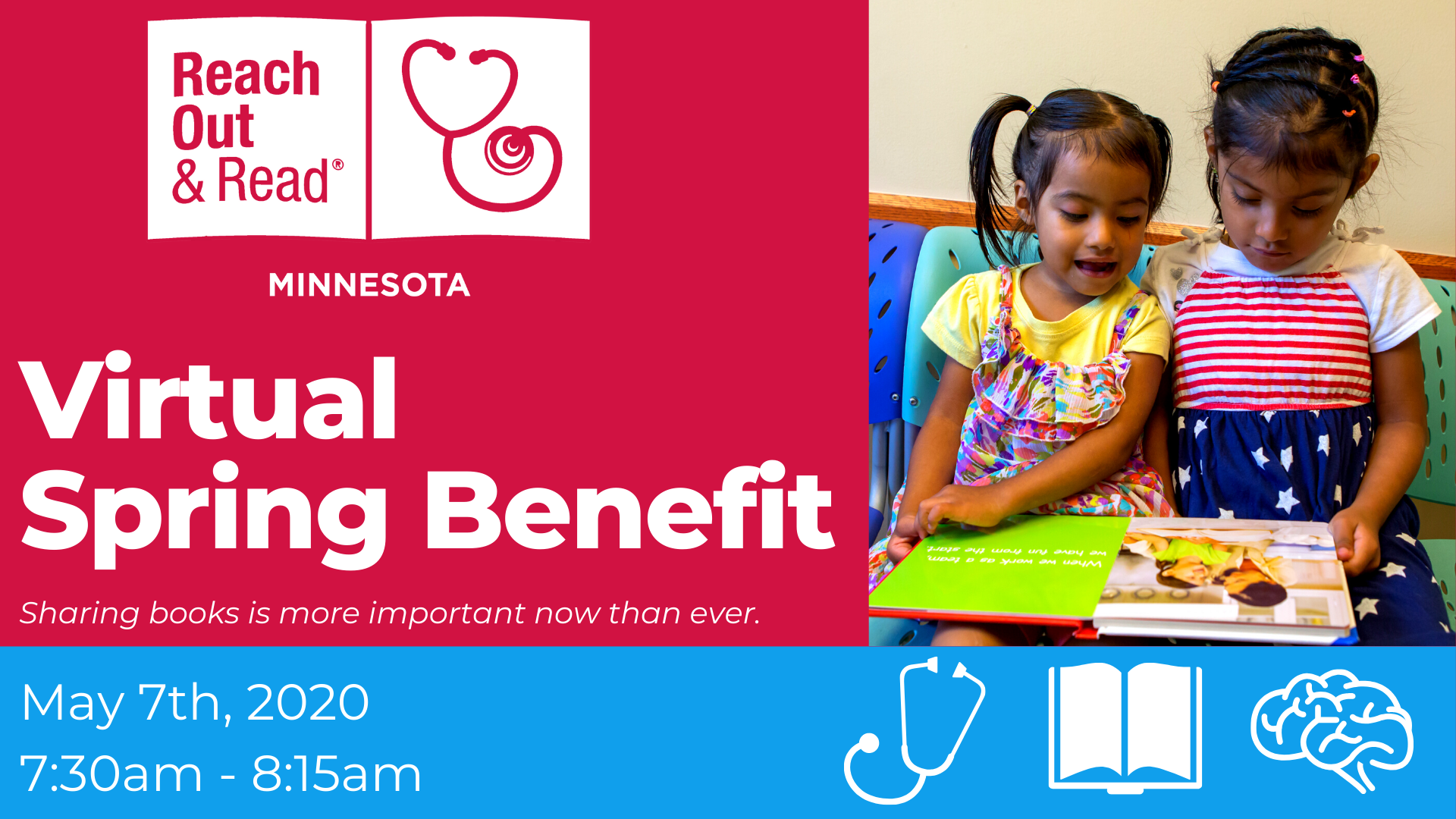 Join us for our virtual benegit and learn more about how we can support our state's youngest learners in their time of need.
We'll be hearing from early childhood experts, like our new Medical Director, Dr. Gigi Chawla, Chief of General Pediatrics at Children's Minnesota, and Dr. Megan Gunnar, Director of the Institute for Child Development at the University of Minnesota, discussing how we can support Minnesotan families and use books to build better brains for all children in our state.
All are welcome to attend.